Don't Waste Your Time with Anyone Else

"Don't waste your time with anyone else. The team's level of professionalism at Tri-State Computer Solutions is unmatched. It is reassuring that they can handle any computer issues, big or small. Any questions or concerns I have become a priority and are taken care of in a timely fashion. I'm glad Tri-State Computer Solutions is my IT service provider."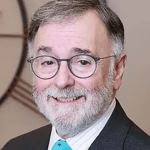 Joel Morgan, Ph.D., ABPP
Neuropsychology Associates New Jersey
Highly Recommended

"Tri-State does a great job keeping our computers and the network running. They are professional, and friendly and I highly recommend Tri-State Computer Solutions."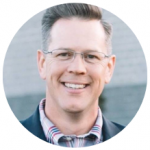 Patrick Ryan, DC
Total Life Chiropractic & Wellness
We Have Fewer IT Problems

"We moved our IT over to Tri-State because they could support our Practice Management System.That was key for us because if we had problems with it, as we do on occasion, they could address it directly because they have the experience with the system.They were able to help us begin texting our patients about their appointments because of Angelo's expertise with our software. Our prior IT person had relocated and did not have the depth of knowledge Tri-State brings to our practice.

We also had a time when one of our servers failed and Tri-State was able to address the issue without us missing a beat while we were out of the country. They have helped us become more HIPAA compliant with our IT and beyond with computers, firewall, back ups, etc.

We now have a service contract with Tri-State Computer Solutions that incorporates HIPAA logging, a lower on-site service rate, as well as priority for service calls. Our IT costs are spread out over 12 months and are more predictable. Plus their invoices are understandable and detailed.

The Tri-State team is one of the nicest, most professional and knowledgeable people we worked with. They have tremendous expertise in HIPAA compliance and in the medical field in general. They work with other dermatologists, hospitals and other businesses so they bring a wide variety of experiences and capabilities to every client and problem.They are monitoring our whole IT infrastructure and get remote alerts whenever there is any kind of problem. They were also able to work within our existing infrastructure and helped us upgrade things gradually so that we have much fewer IT problems than we used to.

They can assist with smart phone issues as well. They can even help you destroy legacy hard drives in a HIPAA compliant way and to provide you certificates documenting the process was done properly. Tri-State is a full service IT firm and can work with you to solve just about any IT problem, challenge or emergency."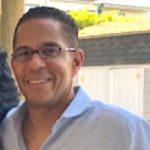 Michael Heningburg, Jr., Esq.
Image Dermatology P.C.
Safety is Key

"We feel safer knowing Tri-State has us covered. They help us with any issue we have. Tri-State is always quick to respond and very efficient. Give Tri-State Computer Solutions a call any time and give them a try. They will not disappoint."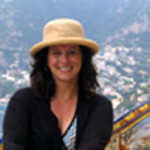 Donna Abisror
Trips Away Travel
Their Response Time is Quick

"The backup and support services have helped us greatly, especially when we had an issue with our system, and we had to reinstall all of our information. We did not miss any documents during that procedure. Our business did not skip a beat and that is crucial when we are in the middle of our busy season.

Response time is essential these days. The world we live in is an instant gratification society and our clients demand a response from us immediately. We appreciate it when we have a phone or email issue and we call Tri-State and they work on our issue right away. They are able to get us back up and running so we can service our clients.

When I speak with other business owners I always let them know if you want a fast and reliable IT firm that can keep your information safe and backed up then to call Tri-State Computer Solutions."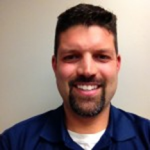 Kevin Dulio
Native Fields Landscaping, LLC
Their Service is Without Question #1

"Our biggest benefit is peace of mind. Without a doubt Tri-States' knowledge and expertise leaves us with no question that our systems are up to date with the latest software and security.

Tri-State took time to get to know our system so when we do call we do not have to go through lengthy explanations. Their service is without questions #1. When we call their office they respond, even if it is not something in our contract they make sure to help us. I trust Tri-State Computer Solutions.

Tri-State is worth every penny. Cost is certainly a factor but once we were done interviewing other IT firms it was not a factor. I was impressed with their knowledge, professionalism, and prices are all encompassed. Theri service is without comparison. We are protected in house but they make sure we have everything backed up to the cloud. We know if something catastrophic happens we are covered. They are simply the best!"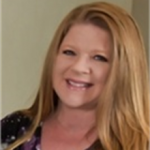 Donna L. Dupre
Mark Scordato & Associates
Personal, Friendly, Honest Service

"The support services are fair with their pricing and always get the job done within the state deadlines. Never are we left in a lurch when we need support services.

Compared to other IT firms, Tri-State is on top with their personal, friendly, and honest service.

If someone was on the fence about choosing Tri-State Computer Solutions as their IT firm, I would say to them, fear not. If you are looking for a professional and knowledgeable IT service, look no further. Tri-State Computer Solutions will solve your computer issues in the most efficient manner possible. Tri-State Computer Solutions is who you are looking for."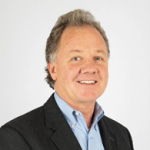 Tom Grant
Tom Grant Financial
Consistency of Service

"Tri-State provides consistent service and virus safety.

Tri-State is better than other IT firms we have worked with in the past because their responses are personal and they give us 24/7 access to support and emergency calls.

Go with Tri-State Computer Solutions! They are professional, knowledgeable and friendly. They provide attentive service."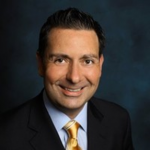 Aurelian Anghelusiu
Ramsey Country Club
Remote Solutions

"Tri-State provides quick responses to any computer issues we might experience. One of the many benefits we have with working with Tri-State is that they are able to provide remote solutions.

They are professional, friendly and most importantly they are responsive."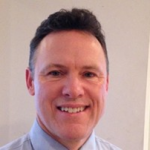 Martin J Agacinski III
BIS Improved Insurance Agency
The Personal Touch For 30 Years

"For 30 years Paone and Associates have worked with Tri-State and they assist us with every technology challenge. They transformed our business with integration of emails and phones throughout all the available platforms; office PC, home PC, phones, and tablets. With the service Tri-State provides, if questions or issues arise everything is solved immediately.

I feel their greatest quality is an understanding of their customer's habits, needs, protocols, and how they want their IT to run to fit each person individually.

Get off the fence and don't even hesitate to call Tri-State Computer Solutions. Tri-State provides worldwide service with a personal touch."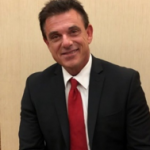 Rick Paone
Paone and Associates
They Give us Peace of Mind

"The biggest benefit we have had is peace of mind. Tri-States' consistency and timely responses keeps us from fearing that anything will go wrong.

They explain everything in easy to understand language. They let us know what the problem was and what they did to fix it. There are no kept secrets.

When choosing an IT firm you want to go with someone you can trust and someone you can count on to respond quickly and professionally, that is exactly what Tri-State Computer Solutions does."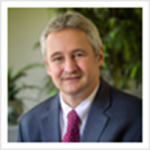 Richard S Beam
Richard S Beam LLC
Available for All Issues

"Someone is regularly available to help us and work on fixing any issue we may be having. Compared to other IT firms, Tri-State has a quick response time.

Take it from us, Tri-State does not disappoint. They will give you the best service."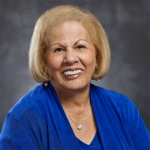 Marlene Gelardi
Travelong of Summit
Personalized Service for Each Client

"They are responsive and reliable. They give support from a company committed to being current with all aspects of IT including support and management, security and planning.

Tri-State is better than other IT firms because they take the time to provide personalized service to each of their clients. They always fulfill all needs of our company.

Tri-State is a great company with an amazing staff! It is like having our own in-house IT Department."
June Meola
Clinical Services Management, P.C.
Long-Term Client

"The largest benefit for us is their response time. They get back to us and solve our issue quickly and efficiently.

I would highly recommend Tri-State Computer Solutions over any other IT firm. It is substantiated by the number of years we have been a Tri-State client."
Sharon Rickert
Richard L. Pelio, CPA