IT that works for you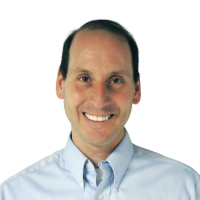 Started in 2003, Tri-State Computer Solutions is a complete technology solution provider. We are 100% committed to making sure business owners have the most reliable and professional IT service in the Tri-State Area. Our team of talented IT professionals can solve your IT nightmares once and for all.
Here's why so many businesses depend on Tri-State Computer Solutions for complete IT services and support:
Over 25 Years Of Experience: Tri-State has been servicing clients for over 25 years and counting. We will be your technology partner now and long into the future.
We Deliver Custom Solutions For Your Business: With our dynamic experience of hardware, networking and applications development experience we can deliver unique solutions for your business.
Specializes in Medical Practices: Tri-State is a HIPAA compliant IT vendor providing Medical Practices complete HIPAA solutions.We have experience in implementing and maintaining many medical practice management systems and accounting/taxes solutions such as PM and EHR. We are ahead of any changes made in the systems or insurances.
No Long Term Contracts: Many IT firms will lock you into a long term commitment and you will never see them again. With us you do not need to worry about binding contracts.
100% Unconditional Money Back Guarantee: Tri-State provides an option to purchase a prepaid block of time with blocks starting at 20 hours. If at any time a client is not happy with our service we will refund the remaining balance of the time which has not been used.
No Question Is A Stupid Question: We encourage clients to ask questions about anything. We will always give them an honest answer and clearly explain the technology they are using so they can get the most out of the solution.
One Stop Shop: Tri-State can provide for all you Technology needs, Desktop, Server, ISP, VOIP Phone solutions, wiring, Network equipment, wireless, and Printer Repair. This is great so the client does not have any finger pointing and we have access to all the systems to resolve issues very quickly.
We are your in house IT Department: We will act as an internal IT department to evaluate technology needs of the business and present several different solutions to meet those needs. In the event a system does not exists we can create a custom solution which meets the client's needs and budget.We can provide component repairs to keep legacy equipment going and repair newer equipment rather than replace it. We always evaluate what is most cost effective for the client and least impact on the business.
We have your back: In the event of a failure or critical issue we will do what it takes to get the business up and running regardless of a contract. When it is an emergency, we will do whatever it takes to get the business fully operational as quickly as possible. We will always work in our client's best interest.
Our custom service packages deliver what you need and want without overstepping the boundaries of your budget. From cloud services to data backup, Tri-State Computer Solutions is here to team up with you and your company for expert support.